Grethe Hagensen, writer at Kunstavisen (Danish art paper):
The sense of interconnectedness
The sense of interconnectedness is essential for human well-being. A sentiment that appears when we as people feel that we are part of something bigger; and this is the exact sentiment, this is the mutual connection Melaine Christensen attempts to paint in her nature inspired paintings. To her nature is, with all its beauty; primordial force; and intensity, an essential part of life and a great source of inspiration but also a reminder that we must safeguard nature.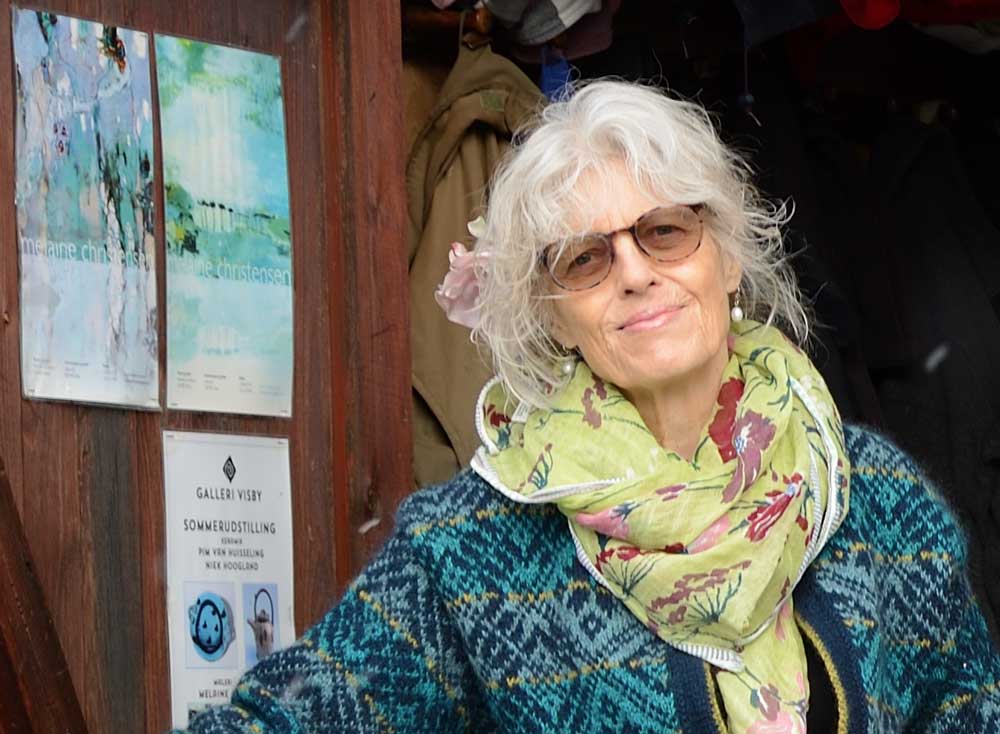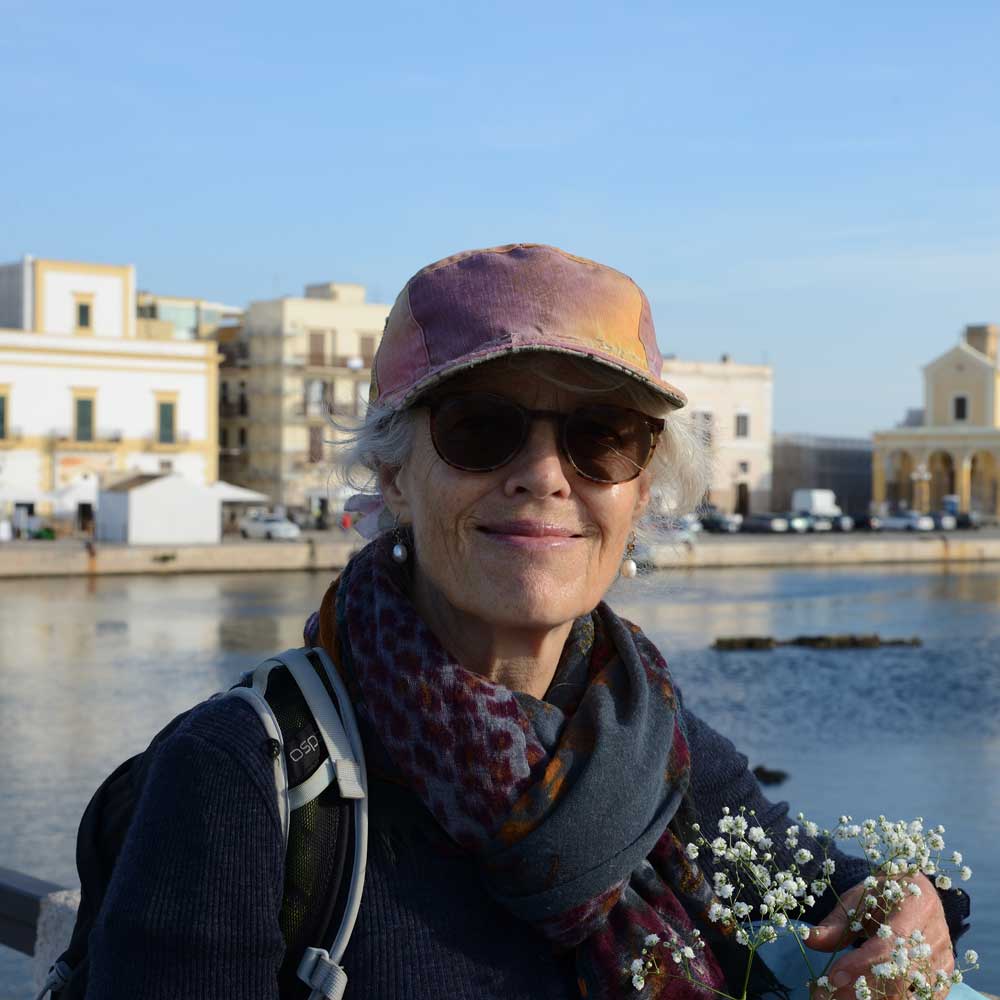 To paint has become an imperative to me.
The joy of life is hidden in playing with the magic of colors and nature's ornaments
In flow and immersion
in a spiritual state of forgetting your own self
A manner to keep my sense of interconnectedness.
Connected to Nature and the Universe
Melaine about
'Sense of Nature's Magic'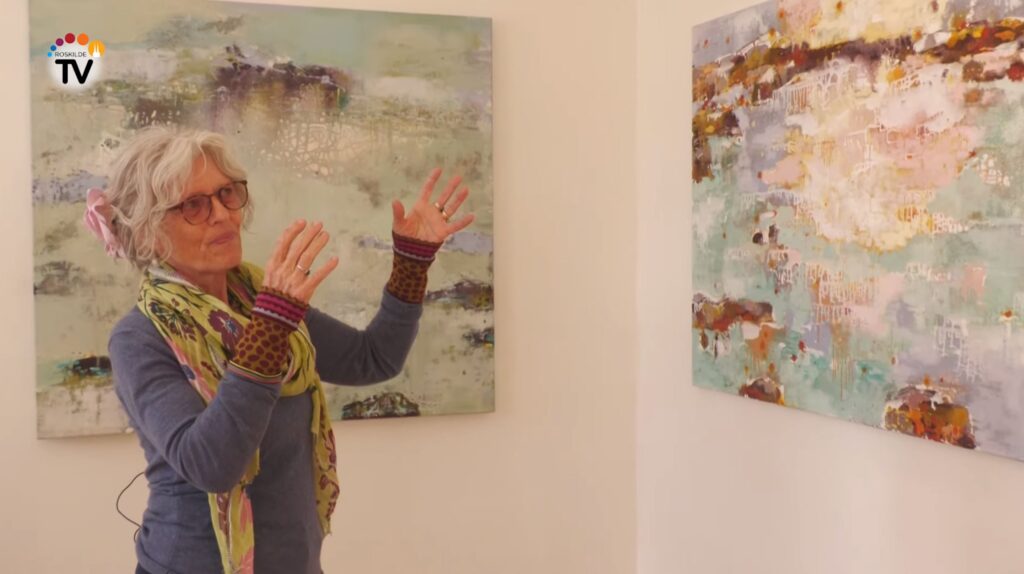 You rarely find persons in Melaine's beautiful paintings. Nature is such a powerful source of inspiration that it is more than enough. However, a number of fine life-drawings, often sketched in a couple of minutes, show that human beings are of interest too.
Grethe Hagensen
writer at Kunstavisen (Danish art paper)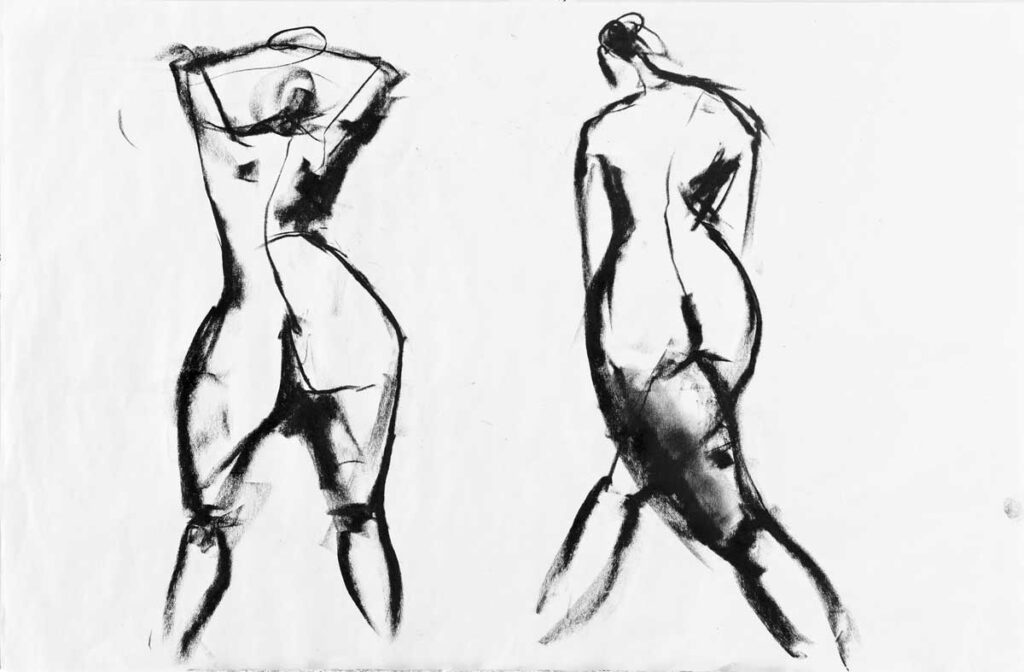 In the spring of 2022 I had a suprise: New colors wanted to make their way onto the palette – wild orange and red tints. They insisted on entering my painting inspired by Ephesus and Samos
They floated into my water motifs from Læsø.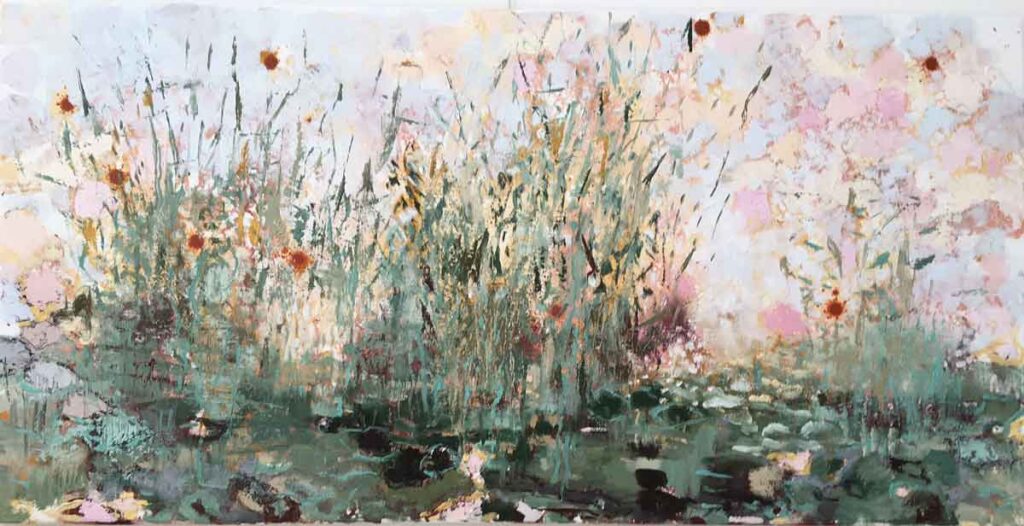 Læsø is the sense of Eternity.
When it is low tide in the southwest
and the reflection of the sky is visible
in the immensely quiet water,
I am walking on the heavens' mirror.
My eye senses eternity
and
I receive a feeling of Interconnectedness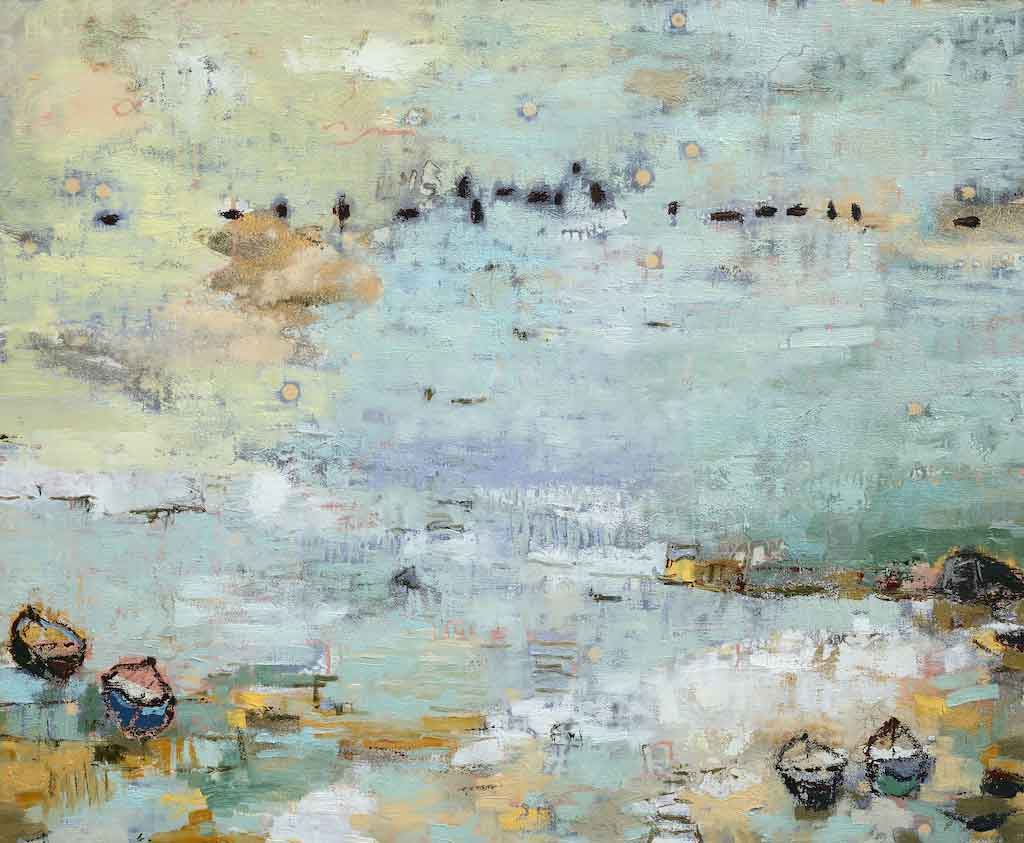 A tribute of this earth
which nourishes us.
The sea, the trees, the grass, seaweed…
the colors of the island, its ornaments
Its multitudes and its beauty
A love for this earth
we live by
we live on
and must safeguard.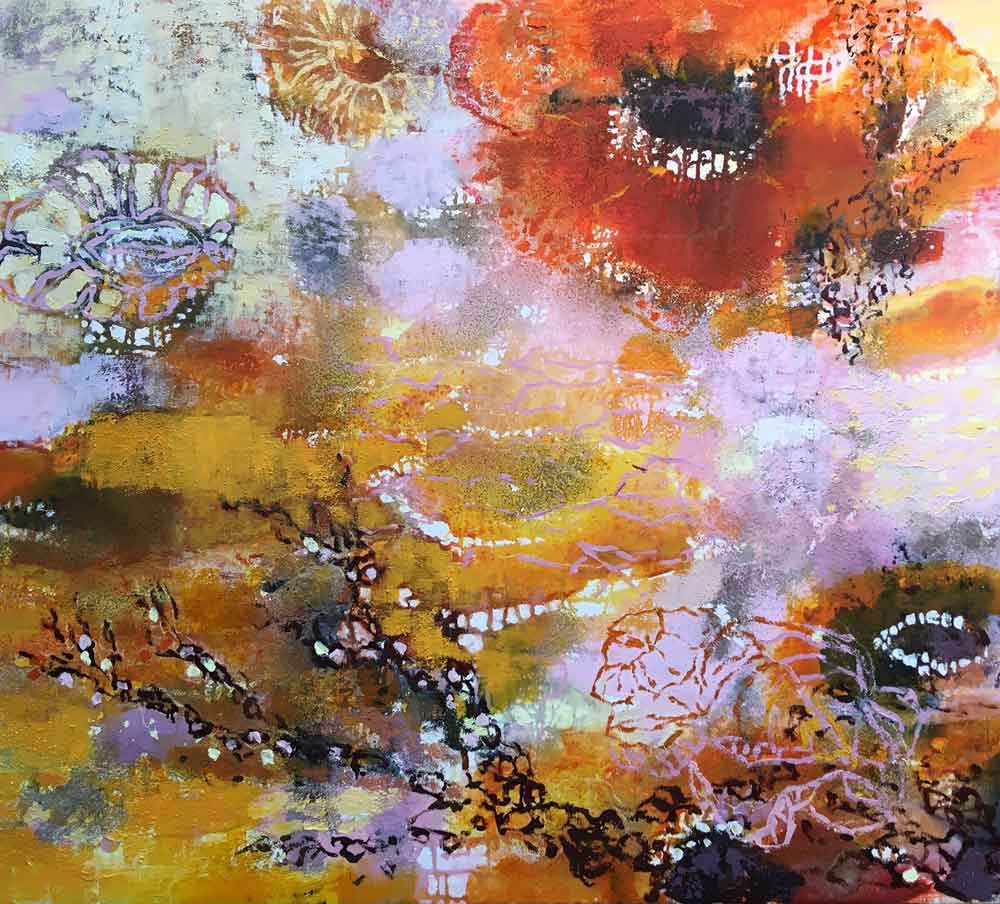 Læsø is a multitude of ornaments
Læse is patterns in water
The lines of the sun in the shallow water
which move like snake ribbons
which dance and twist,
come together and separate –
yet again to gather indefinitely
The dance of eternity