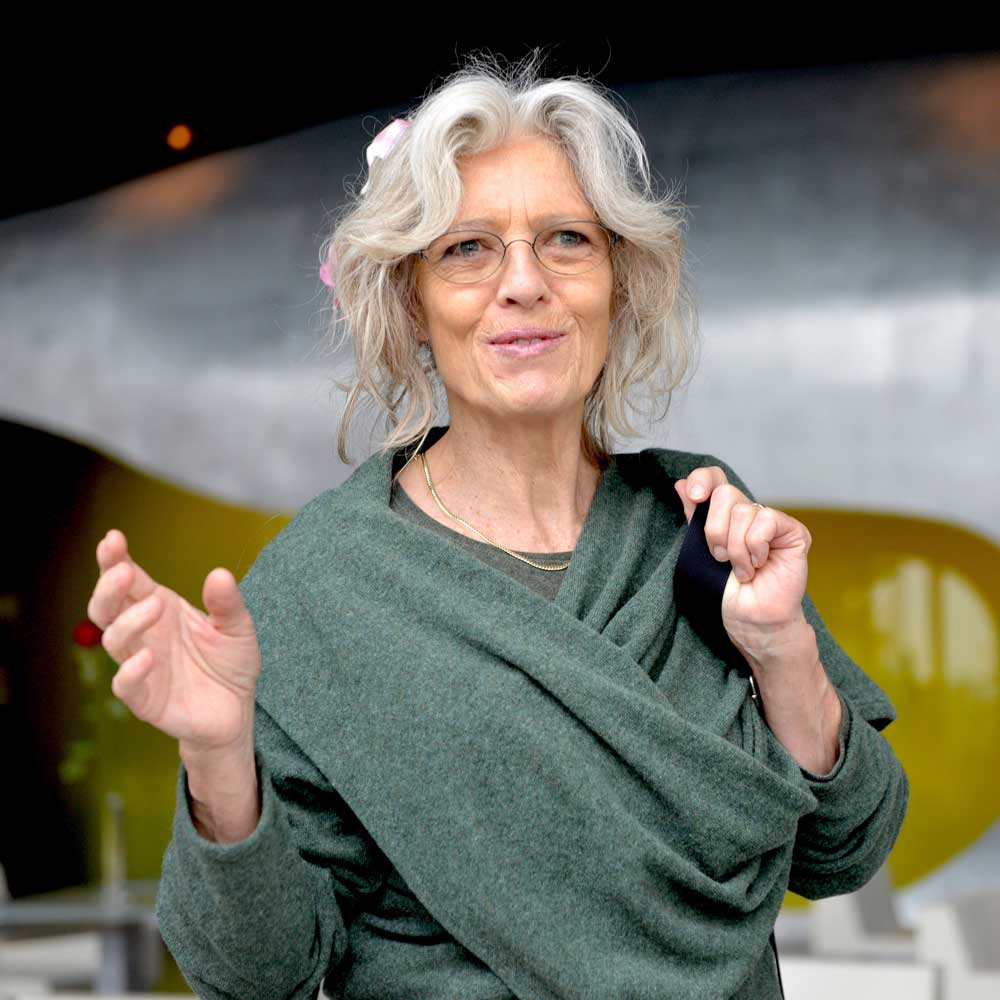 I like
giving lectures
I have a rich life
And I'm grateful for everything
That has come my way in my life
Life of the Artist and the Art of Life
- Let Us Play in the Top of the Tree of Life
– a story told in pictures, signs, forms and colours.
It is woven together with stories from Melaine's own life – her past, her life as a midwife travelling the world, and how she chose what she is so deeply passionate about.
In this lecture her two identities will merge.
As a midwife you not only have to know your trade. You also have to know something about life, possess some of the skills of a priest and of a psychologist, and acquire an insight into the wondrous universe of the human soul.
As an artist I have made good use of my ability to focus and concentrate, and I have strengthened and developed my creativity and intuition.
I will take you on a journey through the physical, wide world.
You will gain an insight into how the ornaments, signs and shapes of nature are collected, how the palette with its range of colours is created and how a painting is born.
At the same time you will also get underneath the skin of the paintings, their hidden stories, their magic, insight and wisdom.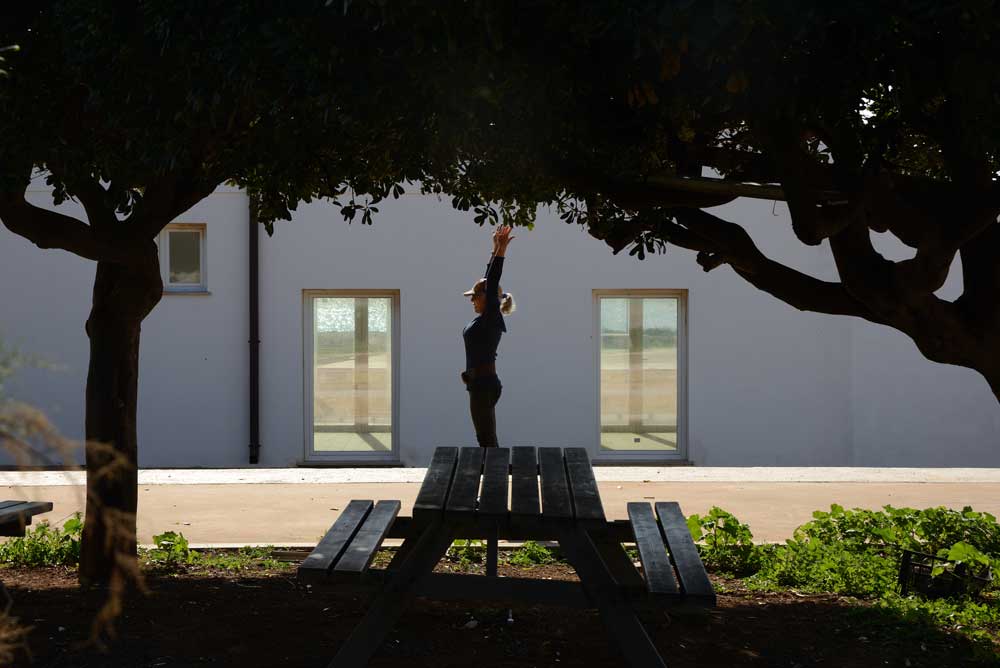 Prarish priest, Lisbeth Kristensen, at Stilling Church says about Melaine Christensen's lecture 'Artist Life and Art of Life':
Melaine presents her message well. Her calm, depth and vast experience gives the listeners a sense of safety and you simply absorb her words.
Afghanistan – Inside and Outside the Walls
- about life as a woman in western Afghanistan
During the first period of Taliban, I worked 1½ years as a midwife and a painter in Afghanistan (1999-2001). I worked for the Danish Afghanistan Comitte establishing a maternity home and training Afghan midwives.
In 2006 and 2011 I returned together with my husband, Finn Christensen, to investigate what had happened in the country after the fall of the Taliban, after the democratic election, and the return of several million Afghan refugees.
During my first stay, through my job, I built personal relations to several afghan women. I was invited behind the walls and saw how they lived.
In this lecture, I invite you to listen to personal stories and to learn how women lived; both the traditionaI country life and the more modern life in the city of Herat.
In 2021, when the US left Afghanistan the Taliban, unfortunately, once again came into power in Afghanistan.
As I still have contact with Afghan friends, I will also give you the stories of what it is like to have to flee and to leave EVERYTHING you love behind..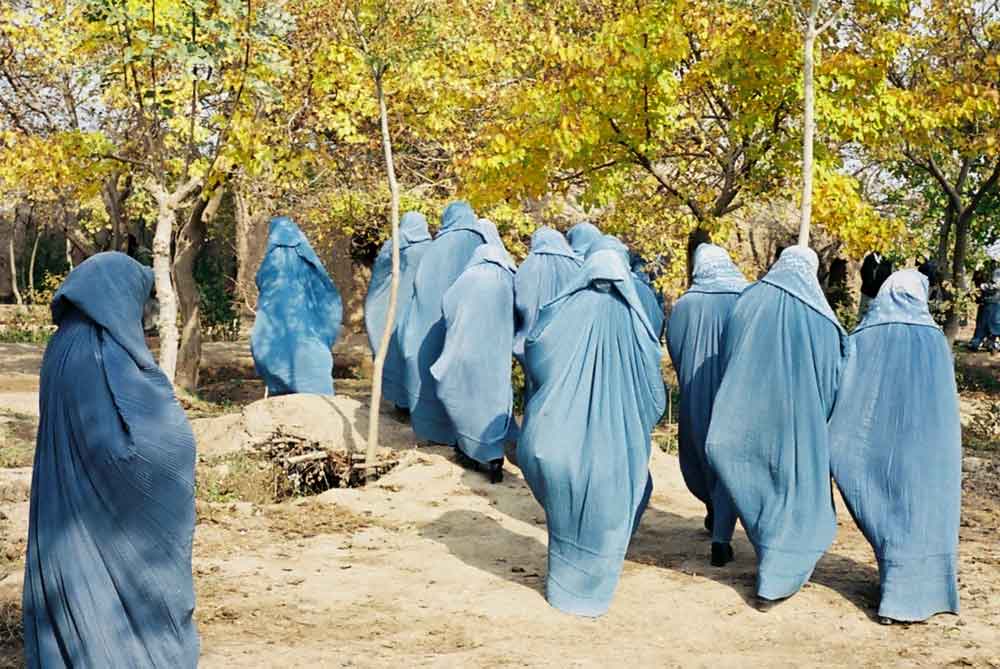 The Lecture is a mosaic of stories, music and pictures.
Time: 1½ to 2 hours.
Price as agreed
I also give the lecture with my husband, Finn Christensen
I believe all people have an inner force.
It is given to us when we are born.
Deep inside we all have a knowledge of its existence, but we do not always know its face.
We can look inside our selves, and if we follow its course we will find our lifeline, our lifeblood, the path to joie de vivre and substance in our lives.
We are all part of something bigger.
If we follow our inner voice and follow our magical path, the universe will open up and support us in every way.
Watch, listen and feel insights that shift.
Søren Kierkegaard said:
'To dare is to lose one's footing momentarily. Not to dare is to lose oneself.'
Dare we live out our dreams?